2007-2008 Regular Season Fight Card
From:
Lloydminster, SK Canada
NHL Fights: 2
Date/Time
For
Against
Opponent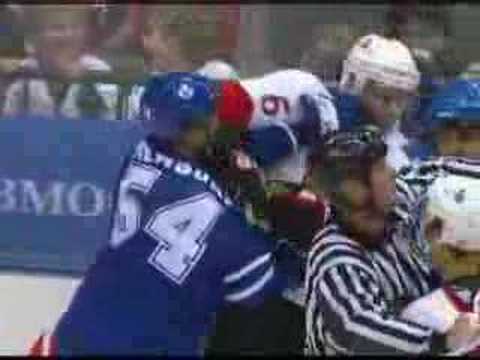 10/03/07
1 Pd 15:28
OTT
@TOR
Kris Newbury
Date/Time For Against Opponent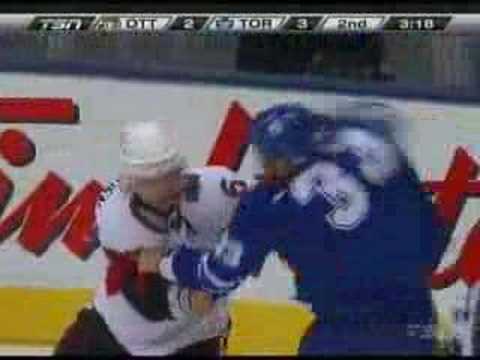 10/03/07
2 Pd 16:42
OTT
@TOR
Bates Battaglia
Another scrum ensues behind the Senators' net. Redden and Battaglia grab each other and drop the gloves. They struggle to get loose for a bit until Battaglia gets free and throws an inside uppercut that misses. Redden returns fire with a right. Redden throws three more rights before Battaglia answers with one of his own. They go back and forth with rights. They grapple and Redden throws two weak rights to Battaglia's back. Battaglia lands a snapping right and Redden bombs away with five unanswered rights. Redden then tries to get Battaglia's jersey over his head, but the linesmen are right there to step in and end the fight. Other Penalties: Mike Fisher received a hooking.