2005-2006 Regular Season Fight Card
From:
Lloydminster, SK Canada
NHL Fights: 2
Date/Time
For
Against
Opponent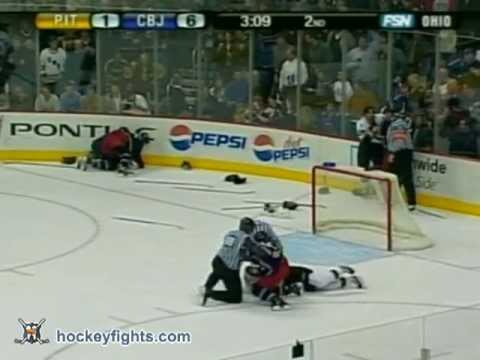 01/11/06
2 Pd 16:51
PIT
@CBJ
Ron Hainsey
Date/Time For Against Opponent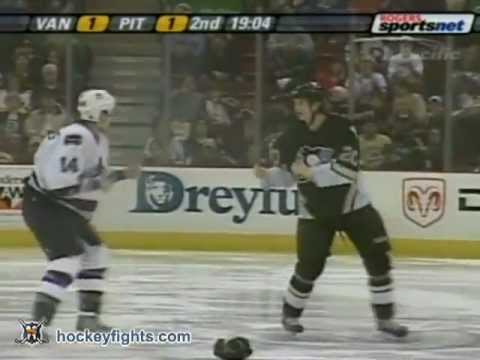 01/16/06
2 Pd 0:57
@PIT
VAN
Alexandre Burrows
They drop the gloves behind the play and square off, each fighter removing his own helmet. Burrows grabs on and throws two wild lefts that miss as Armstrong is bent over. They struggle to get loose and Burrows throws another right as Armstrong goes down to his knees. Armstrong gets back up before Burrows throws three overhand rights to Armstrong's back. Armstrong then slams Burrows to the ice and the linesmen come in. Other Penalties: Burrows received a roughing.