2002-2003 Regular Season Fight Card
NHL Fights: 4
Date/Time For Against Opponent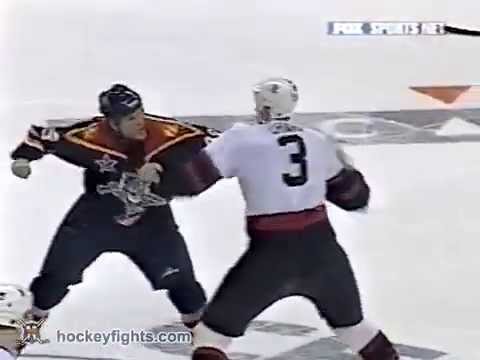 11/14/02
2 Pd 4:17
@OTT
FLA
Lance Ward
Date/Time For Against Opponent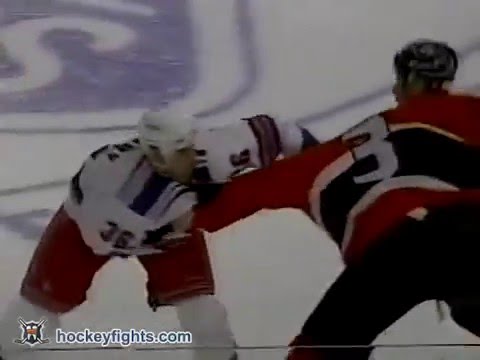 01/06/03
2 Pd 5:16
OTT
@NYR
Matthew Barnaby
Barnaby wanted to go with Chara and Chara accepts willingly. They have a nice squareoff, then Barnaby dives in with rabbit punches that may have landed. Chara then throws some rights that may have landed. They start swinging around the ice like a merry-go-round and Chara lands a couple of punches before finally losing his balance and falling on Barnaby.
Date/Time For Against Opponent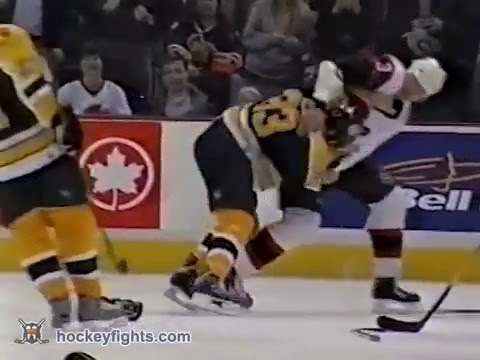 04/01/03
2 Pd 6:35
@OTT
BOS
Krzysztof Oliwa
Oliwa comes off the bench and levels Neil. Chara charges in and gets the mitts off first. Chara threw probably three rights to Oliwa's one left, and then they tie up and hit the ice. Other Penalties: Oliwa received a roughing; Chara an instigator and misconduct.