2007-2008 Regular Season Fight Card
NHL Fights: 4
Date/Time
For
Against
Opponent

10/25/07
1 Pd 11:42
@BOS
CHI
David Koci
Date/Time For Against Opponent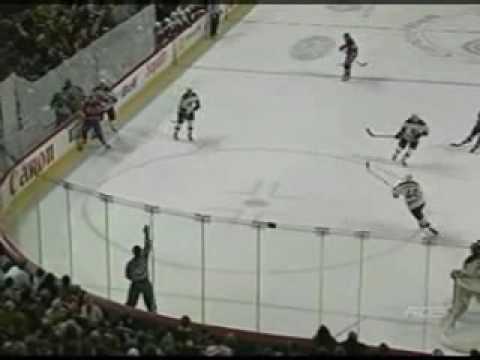 11/17/07
3 Pd 13:26
BOS
@MON
Guillaume Latendresse
Other Penalties: Chara received an instigator, elbowing and misconduct; Latendresse a roughing.
Date/Time For Against Opponent

12/20/07
1 Pd 14:36
@BOS
PIT
Georges Laraque
They come out of the penalty box and immediately drop the gloves in an attempt to fight for the second time in the game. They square off at center ice until Chara grabs ahold of Laraque with his left arm. Laraque throws a left hook and Chara responds with a right. Laraque then wrestles Chara to the ice and the linesmen are right there to end the fight.
Date/Time For Against Opponent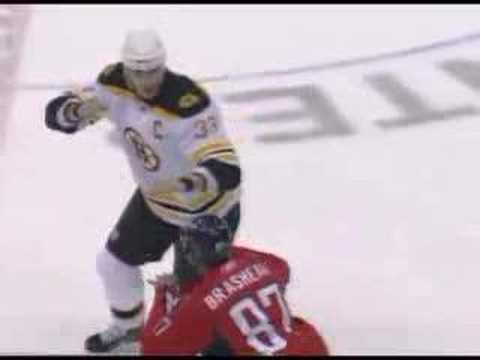 03/03/08
1 Pd 6:53
BOS
@WAS
Donald Brashear