2006-2007 Regular Season Fight Card
NHL Fights: 3
Date/Time
For
Against
Opponent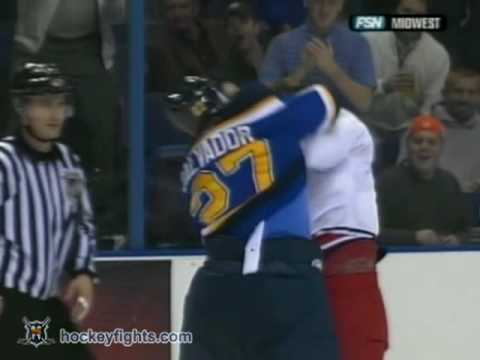 11/09/06
3 Pd 7:47
@STL
CBJ
Steven Goertzen
Date/Time For Against Opponent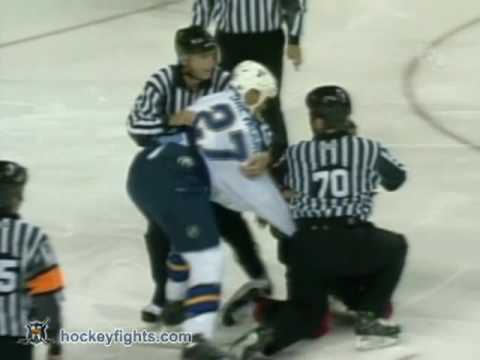 11/14/06
1 Pd 2:37
STL
@CAL
Darren McCarty
McCarty nails Jamie Rivers along the boards while he plays the puck up ice causing Salvador to skate over and challenge McCarty. They drop the gloves and quickly tie up with Salvador throwing three rights to the back of McCarty's head shortly after. They then wrestle around for a while until both get loose and throw punches: McCarty with an inside right, Salvador with an overhand left. They fall to the ice and the linesmen come in to break things up.
Date/Time For Against Opponent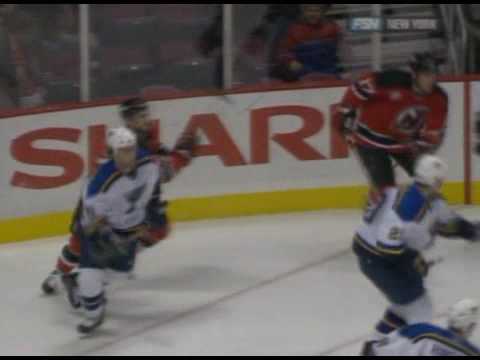 01/10/07
2 Pd 18:6
STL
@NJD
Michael Rupp
Rupp takes down Salvador in the corner. They both follow the puck and after a push from Salvador they drop the gloves. The quickly grab on to one another and Rupp gets off a couple of rights. They wrestle and Salvador tries to throw a couple of rights, but is locked-out. Salvador then shakes off his right elbow pad and throws the right hand. Rupp's able to avoid the shot and with the momentum of the missed punch behind him Rupp easily pushes Salvador to the ice.