2006-2007 Regular Season Fight Card
NHL Fights: 4
Date/Time
For
Against
Opponent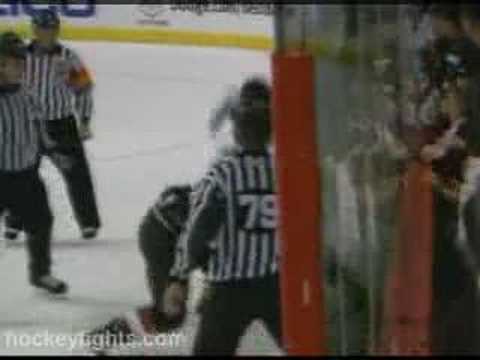 11/09/06
1 Pd 17:51
@PHI
NYI
Arron Asham
Date/Time For Against Opponent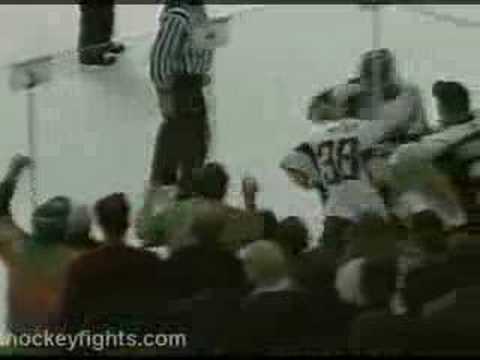 11/11/06
2 Pd 11:49
@PHI
BUF
Nathan Paetsch
Antero Niittymaki makes the save on a diving Drew Stafford shot and behind the play, Richards has challenged Paetsch and the two have dropped the gloves. They grab ahold of each other and Richards throws four overhand rights to the back of Paetsch's head with Paetsch returning fire in the form of a right as well. Richards connects with an uppercut followed by three more rights and Paetsch throws a short right before he falls to the ice. Richards gets in another right while he is down, but the linesmen are there to quickly grab the two.
Date/Time For Against Opponent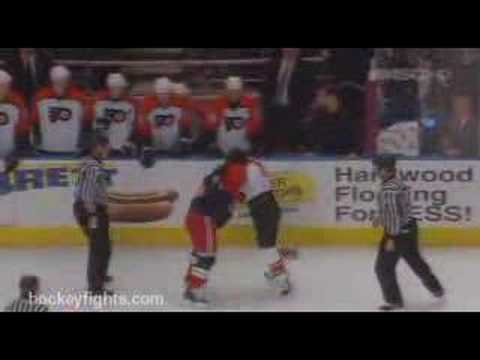 02/17/07
1 Pd 10:40
PHI
@NYR
Sean Avery
Voted winner: Sean Avery (40%) - Voted rating: 6.7
Other Penalties: Todd Fedoruk received a tripping.
Date/Time For Against Opponent
Voted winner: Paul Mara (34.2%) - Voted rating: 7.1
Right after the puck drops for the faceoff, they shed their gloves and helmets. Richards glides towards Mara and they end up squaring off at the blueline before grabbing ahold of each other. Mara starts things off with three straight rights. Richards returns fire with a right of his own just as they go into the side boards. Mara continues to go with the right, throwing two more and causing Richards to come back with a pair of overhand rights in response. Mara then switches strategies, connecting with three body shots. Richards is able to push Mara off-balance for a moment and they wrestle around for a short moment. Richards gets loose and connects with a right, following that up with a flurry of short overhand rights while Mara is bent over. Mara pushes Richards up against the glass and gets in a right. Mara throws some more rights with Richards responding with two of his own during the series. They eventually stop throwing and allow the linesmen to intervene and end the fight.