2002-2003 Regular Season Fight Card
From:
Montreal, QC Canada
NHL Fights: 2
Date/Time
For
Against
Opponent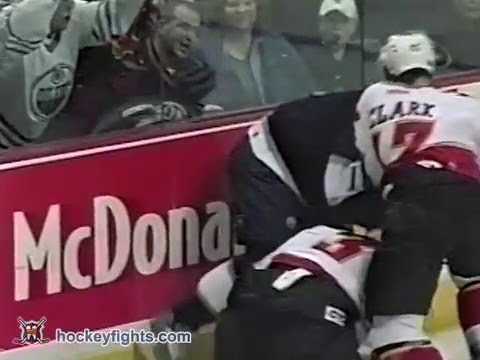 03/11/03
3 Pd 2:56
@CAL
EDM
Ethan Moreau
Date/Time For Against Opponent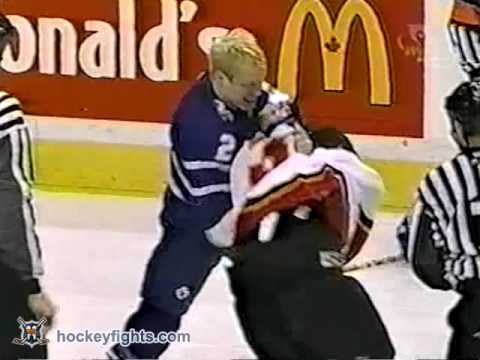 03/13/03
2 Pd 3:37
@CAL
TOR
Wade Belak
Gauthier flattens Belak near the boards and they drop em. After R. Jackman clears some stray Flames out of the way Belak proceeds to lay the work on Gauthier firing over the top and with uppercuts. At least four landing and Gauthier was cut. Gauthier threw nothing. Other Penalties: Belak received an instigator and misconduct.