2006-2007 Regular Season Fight Card
From:
Stittsville, ON Canada
NHL Fights: 5
Date/Time
For
Against
Opponent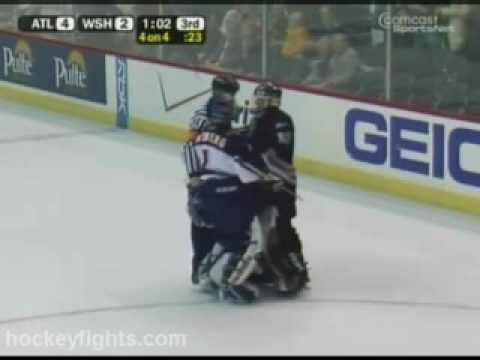 11/22/06
3 Pd 18:58
@WAS
ATL
Greg de Vries
Date/Time For Against Opponent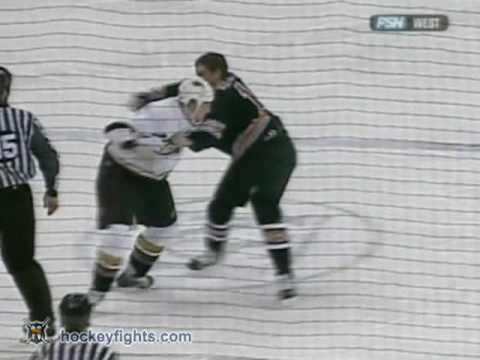 12/08/06
2 Pd 8:22
@WAS
ANA
Travis Moen
The two stare each other down for a short while at center ice until they decide to drop the gloves. They grab onto each other and Moen misses with a right that Bradley is able to duck under. Moen throws two more rights and an uppercut and Bradley tries to respond with a right, but loses his balance and fights to stay on his feet. Moen throws two rights to the back of Bradley's helmet before ripping it off. Bradley lands a right and then shakes off his elbow pad. Moen returns fire with a right of his own and Bradley throws three more rights, following with a left that misses wide after that. Moen throws two more rights to the back of Bradley's head. Bradley's jersey comes up and over his head and they exchange simultaneous rights. They start wrestling around as the linesmen start skating in to save Bradley. Moen is able to press Bradley up against the boards, but the linesmen are right there to break things up.
Date/Time For Against Opponent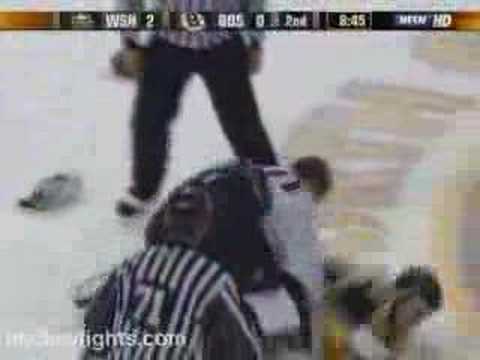 03/15/07
2 Pd 11:15
WAS
@BOS
Andrew Alberts
Date/Time For Against Opponent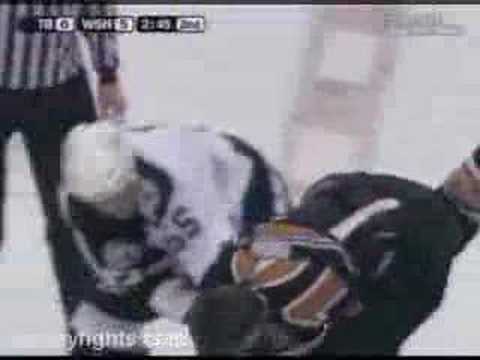 03/18/07
2 Pd 17:15
@WAS
TBL
Shane O'Brien
Date/Time For Against Opponent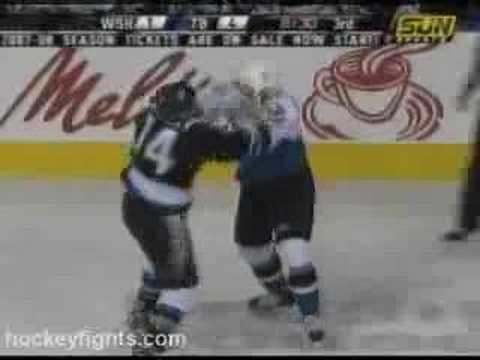 03/31/07
3 Pd 11:30
WAS
@TBL
Nick Tarnasky