2005-2006 Regular Season Fight Card
From:
Quill Lake, SK Canada
NHL Fights: 2
Date/Time
For
Against
Opponent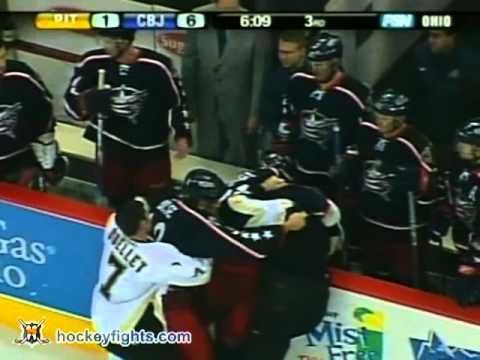 01/11/06
3 Pd 13:51
PIT
@CBJ
Ron Hainsey
Date/Time For Against Opponent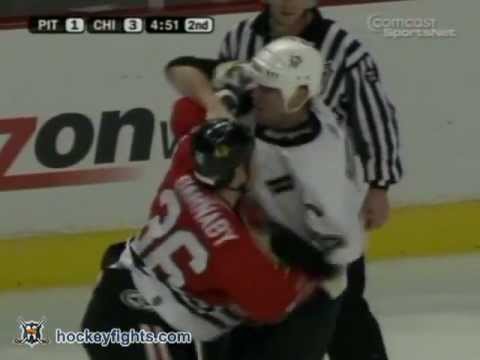 01/13/06
2 Pd 15:8
PIT
@CHI
Matthew Barnaby
They drop the gloves behind the play and square off. Barnaby grabs on as Odelein throws 5-6 rights to the back of Barnaby's helmet. Odelein then misses with an uppercut and throws a few more rights to the back of Barnaby's head, all of them hitting helmet. They wrestle around in tight as Barnaby lands a couple of short rights while Odelein struggles to get loose. Barnaby switches hands and connects with a left jab as Odelein throws three rights that hit the side of Barnaby's helmet. They wrestle around as Barnaby gets in a couple of rights while they are in close quarters. Odelein switches hands and misses with a left as Barnaby throws a right. Barnaby throws another right that hits the side of Odelein's helmet before telling the linesmen to back off. Odelein throws two rights to the side of Barnaby's head as Barnaby continues to tell the linesmen that they aren't done just yet. Barnaby throws a jersey-jab and then an uppercut as Odelein just holds on, obviously fatigued. Barnaby throws a couple of more uppercuts before the linesmen come in.