2006-2007 Regular Season Fight Card
From:
Amherst, NY United States
NHL Fights: 2
Date/Time
For
Against
Opponent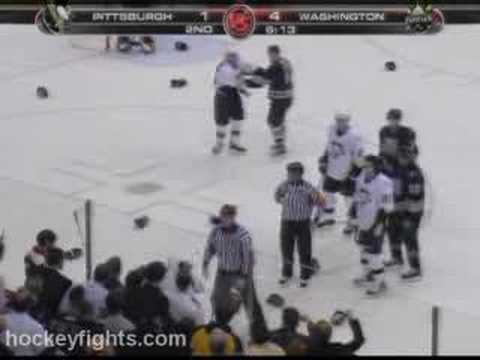 12/11/06
2 Pd 13:47
PIT
@WAS
Bryan Muir
Date/Time For Against Opponent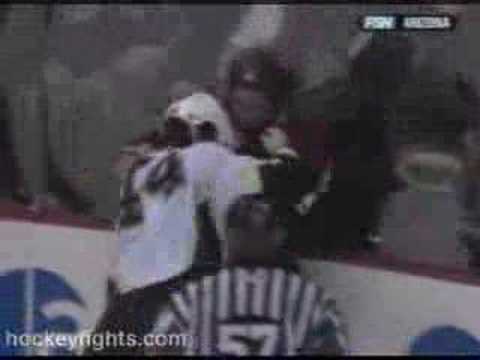 01/27/07
1 Pd 16:42
PIT
@ARI
Ed Jovanovski
Jovanovski crushes Alain Nasreddine into the boards with a heavy hit, prompting Orpik to skate over and challenge Jovanovski. The two drop the gloves and lock horns. They struggle to get free and Jovanovski connects with a body shot during the grappling session. Jovanovski lands a short right and throws two uppercuts while Orpik is bent over. Orpik connects with two short rights, but they then decide to hold on and wait until the linesmen are ready to intervene. Other Penalties: Orpik received a roughing.