2002-2003 Preseason Fight Card
From:
Saskatoon, SK Canada
NHL Fights: 2
Date/Time
For
Against
Opponent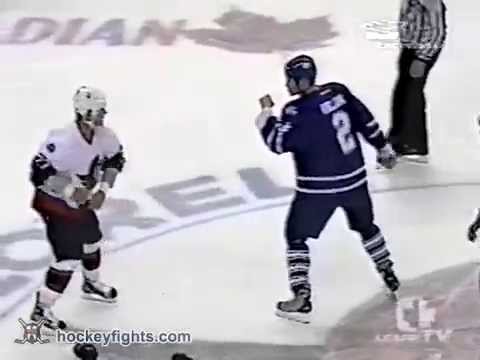 09/20/02
1 Pd 1:3
TOR
@OTT
Dennis Bonvie
Date/Time For Against Opponent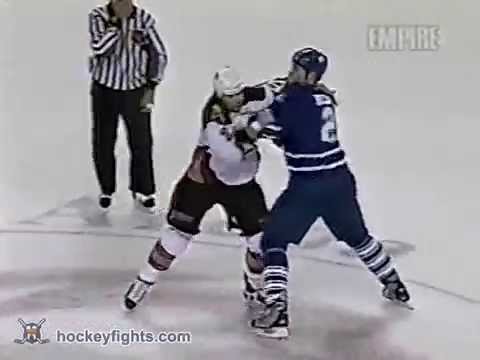 09/27/02
1 Pd 9:9
TOR
@BUF
Eric Boulton
Belak and Boulton start throwing them right after the puck drops. About 3 seconds into it Belak gets boulton tangled up and he lands one big shot that stuns Boulton. Belak then lands one more and Boulton gets in close to save himself. They hold back jarring for position and Boulton gets loose. Right before he's about to nail Belak with a bomb, Belak ducks under it and falls to the ice.