2002-2003 Regular Season Fight Card
From:
Howell, MI United States
AHL Fights: 1
Date/Time
For
Against
Opponent 11/15/02
2 Pd 20:0
@PRO
POR
Krys Barch
NHL Fights: 1
Date/Time For Against Opponent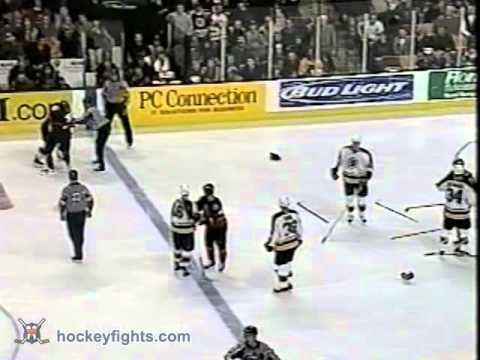 11/26/02
3 Pd 6:25
@BOS
CAL
Scott Nichol
Gauthier charges Goren near the boards, so Hilbert goes after him, but Nichol gets to Hilbert first. Nichol was in total control as Hilbert did the stand up turtle. Could have given them roughing minors, but Nichol was out of the game after penalty time was totaled. Other Penalties: Dennis Gauthier received a charging; Nichol an instigator and misconduct.