2005-2006 Regular Season Fight Card
From:
Pittsburgh, PA United States
NHL Fights: 3
Date/Time
For
Against
Opponent
Date/Time For Against Opponent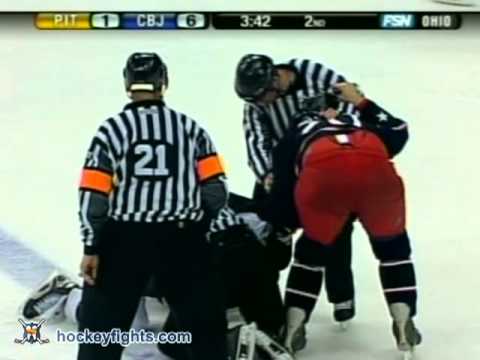 01/11/06
2 Pd 16:18
PIT
@CBJ
Michael Rupp
The two take the faceoff and then immediate shed their gloves before squaring off. Rupp grabs on and lands a right as Malone puts his head down. Rupp gets in two more rights to the side of Malone's helmet as Malone falls to the ice bringing Rupp along with him. Malone tries to throw a couple of rights through a linesman's arm while they are down on the ice.
Date/Time For Against Opponent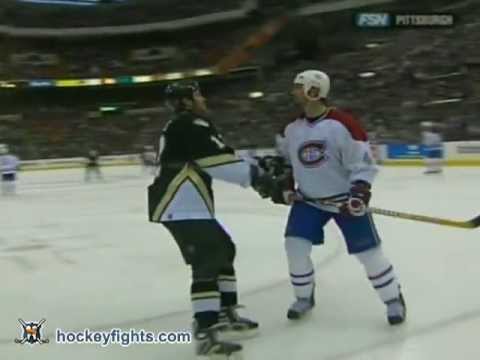 03/26/06
3 Pd 7:57
@PIT
MON
Sheldon Souray
Malone takes a run at Souray while he plays the puck up ice, leading to both exchanging a few cross checks before they drop the gloves. The two throw simultaneous rights before Malone loses his balance and goes down to his knees. Souray connects with a right while Malone is falling. Souray then switches hands and throws some lefts to a turtled Malone before the linesmen come in.