2002-2003 Regular Season Fight Card
NHL Fights: 4
Date/Time
For
Against
Opponent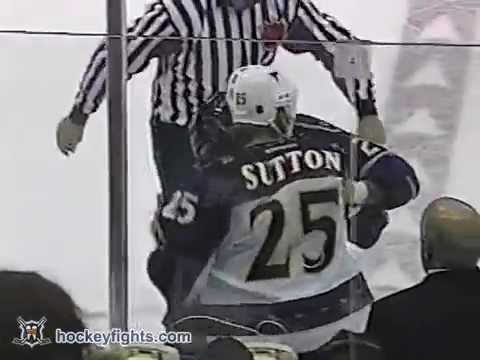 10/29/02
1 Pd 13:47
@ATL
LAK
Ian Laperriere
Date/Time For Against Opponent
They had been jawing at each other a lot, finally meet up and Domi throws down first with Sutton shortly after. Domi has him spinning right away and both trade bombs, Domi landing two and Sutton landing one. Then they get in tight and hold for a bit. Domi throws one punch, then pulls Sutton's helmet off and gets him spinning. Sutton throws one more big punch that misses and Domi hits him with one, then grazes another. They both fall with Domi landing on top.
Date/Time For Against Opponent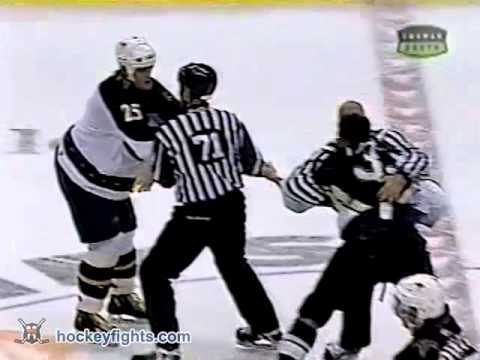 11/22/02
2 Pd 4:43
@ATL
PIT
Dan LaCouture
LaCouture puts a huge hit on Sutton at center. Andy gets up and goes after Danny. LaCouture is more then willing to go after a little square off. Sutton grabs and starts to fire rights on the much smaller LaCouture. LaCouture trys to throw rights as well, but is on the defensive. Sutton lands at least one that scrapes Lacouture under the left eye. Sutton then ties him up and throwns him down.
Date/Time For Against Opponent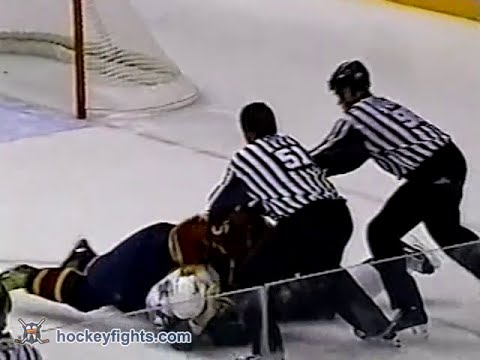 12/13/02
2 Pd 12:56
ATL
@DAL
Jason Arnott
Arnott hits Tjarnqvist, Sutton comes over. After a long squareoff, they grab, Arnott falls and Sutton throws a few as he falls on top of him. Arnott swung his helmet at Sutton while they were being pulled apart. Other Penalties: Arnott received a misconduct.